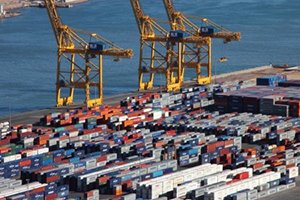 If you are looking for a great career with a well-established company, professional drivers are always in demand. All Track Transportation is filling our cross-border driving jobs, and we want you to be a part of it!
We are a premier trucking and transportation company based out of Surrey, British Columbia. With over 40 years of combined experience, we service all ports between British Columbia, Washington, and Oregon. Further, All Track Transportation is a U.S. and Canada customs bonded carrier. Our company is experienced and professional, and you have an exciting opportunity to be a part of a trusted trucking company with a positive working environment.
To learn more about getting a cross-border driving job with All Track Transportation, contact our shipping container transport company today online or by phone at 604-575-9495.
Cross-Border Driving Jobs
Our drivers are instrumental to our greater success as a company, and this is not a fact we take lightly. All Track Transportation puts an emphasis on our drivers and we value what you bring to the table. Interested in knowing a bit more about what a cross-border driving job with our company might entail? Some of the services we provide to our customers are:
Cross-border Services
Heavy Haul
Frozen & Refrigerated Shipments
Dry Van Shipments
Full Truckload Shipments
LTL Shipments
Transloading – cross dock and warehousing
Flatbed Shipping
HAZMAT
Why Stop at All Track Transportation in Your Cross-Border Driving Jobs Search?
With All Track Transportation, you have the opportunity to obtain a cross-border driving job, and be part of a great company that is well-established, trusted, and reliable. We know our employees are a huge part of what makes us such a successful company, and we reward our drivers with great benefits.
We make sure all of our drivers are HAZMAT certified, so if you take a cross-border driving job with us, and do not already have this certification under your belt, we will help you get it. You will also get experience in dealing with customs on both sides of the border, and will quickly learn about navigating the cross-border shipment process.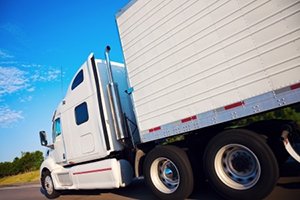 Some of the benefits and compensation you earn in one of our cross-border driving jobs are:
Hourly pay with opportunity for overtime and overtime pay
Orientation and compensation for our compulsory pre-hire ride-a-long
Driving schedules that typically allow our drivers to be home at night
Sick pay
Holiday pay
401k plan availability
Referral bonus program
Join All Track Transportation for an incredible cross-border driving job employment opportunity. Come see what it's like working with one of the industry's best companies, driving under a name you can feel proud of.
Learn More About Our Cross-Border Driving Job Opportunities
If you are ready to change your career in a positive way, and would like to learn more about the cross-border driving job opportunities we have available at All Track Transport, contact our shipping container transport company online or by phone at 604-575-9495! You have the world at your doorstep, and we are ready to show it to you, so get in touch with us today!