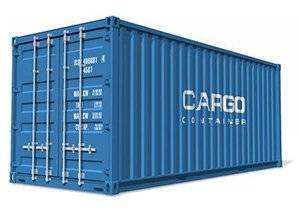 At All Track Transport, we specialize in cross border Transport and in bond shipments. As a premiere container hauler and customs bonded carrier for both the U.S. and Canada, we are uniquely suited to handle you company's shipment needs. Our extensive experience and expertise makes us the right company to help you with your shipment problems in the Pacific Northwest.
We are based in Surrey, British Columbia, and our proximity to ports in Oregon and Washington has given us the knowledge and know-how of navigating these challenging shipping routes. Our combined 40 years' experience in trucking across the border is a benefit of which your company will be able to directly take advantage. In fact, we service all ports in British Columbia, Washington, and Oregon
In Bond Shipments with a Trusted Bonded Carrier
As a cross-border specialist company, All Track Transport makes freight shipping between the U.S. and Canada simple and uncomplicated. Our company expertise can ease the processes involved with in bond shipments due to our adept ability to successfully navigate shipping. The cross-border trucking and Container Transport Services we provide include: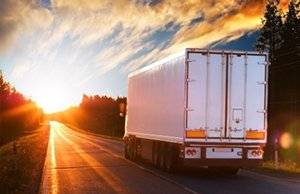 Heavy Haul

Frozen and Refrigerated Shipments

Dry Van

Full Truckloads

LTL

Transloading – cross dock & warehousing

Flatbed

HAZMAT
When it comes to shipping your company freight over the border, leave it to us to deliver on your in bond shipment needs.
Why Choose All Track Transport to See to Your Company's In Bond Shipping Needs?
All Track Transport is an expert when it comes to in bond shipment of freight. We have what it takes to move freight across the border, and will help your company do so with the ease and professionalism that only an experienced shipping company could provide.
We proudly serve the Pacific Northwest, and know these routes, docks, and ports like the back of our hand. Our skills in dealing with in bond shipments over the years takes the frustration and uncertainty off of your company's hands, while safe in the knowledge that your freight will not get held up due to customs duties. We deal with such shipping daily, and deliver to our customers a reliable and professional service.
We have built our transport company on experience and expertise. We can provide for any of your company's container and cross-border shipment needs, from large to small. We offer all types of shipping amenities, and all of our drivers are HAZMAT certified so you will never have to wait for a properly certified driver to be available to deliver your shipment.
Learn More About Our In Bond Shipment Services Offer
If you would like to learn more about the cross-border transport and in bond shipment services All Track Transport can offer, contact our Shipping Container Transport company today either online or by phone at 604-575-9495.
We are here to help with whatever your company's in bond shipping requirements may be, and can ease your company through the processes that come with export and import business over the U.S. and Canadian border.